iNBS Lab at The University of Mississippi
Welcome to the Interdisciplinary NanoBioSciences (iNBS) Lab at The University of Mississippi. Our lab employs an interdisciplinary approach lying at the interface of materials chemistry, bioengineering, and the biological sciences to discover and implement next-generation therapies. Our research interests span: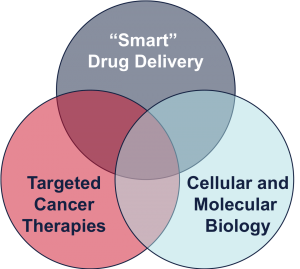 Most of our projects overlap between two or all of these disciplines.
"Smart" Drug Delivery
We design environmentally-responsive drug delivery systems to improve the therapeutic index of existing drugs or generate novel drugs against previously "undruggable" targets.
Targeted Cancer Therapies
We develop therapies that target specific genes or proteins crucial to cancer cell growth to precisely assail cancerous tissue while sparing healthy tissue.
Cellular and Molecular Biology
We elucidate cellular and molecular processes that impact a) drug delivery efficiency and b) cancer progression, resistance to therapy, and metastasis.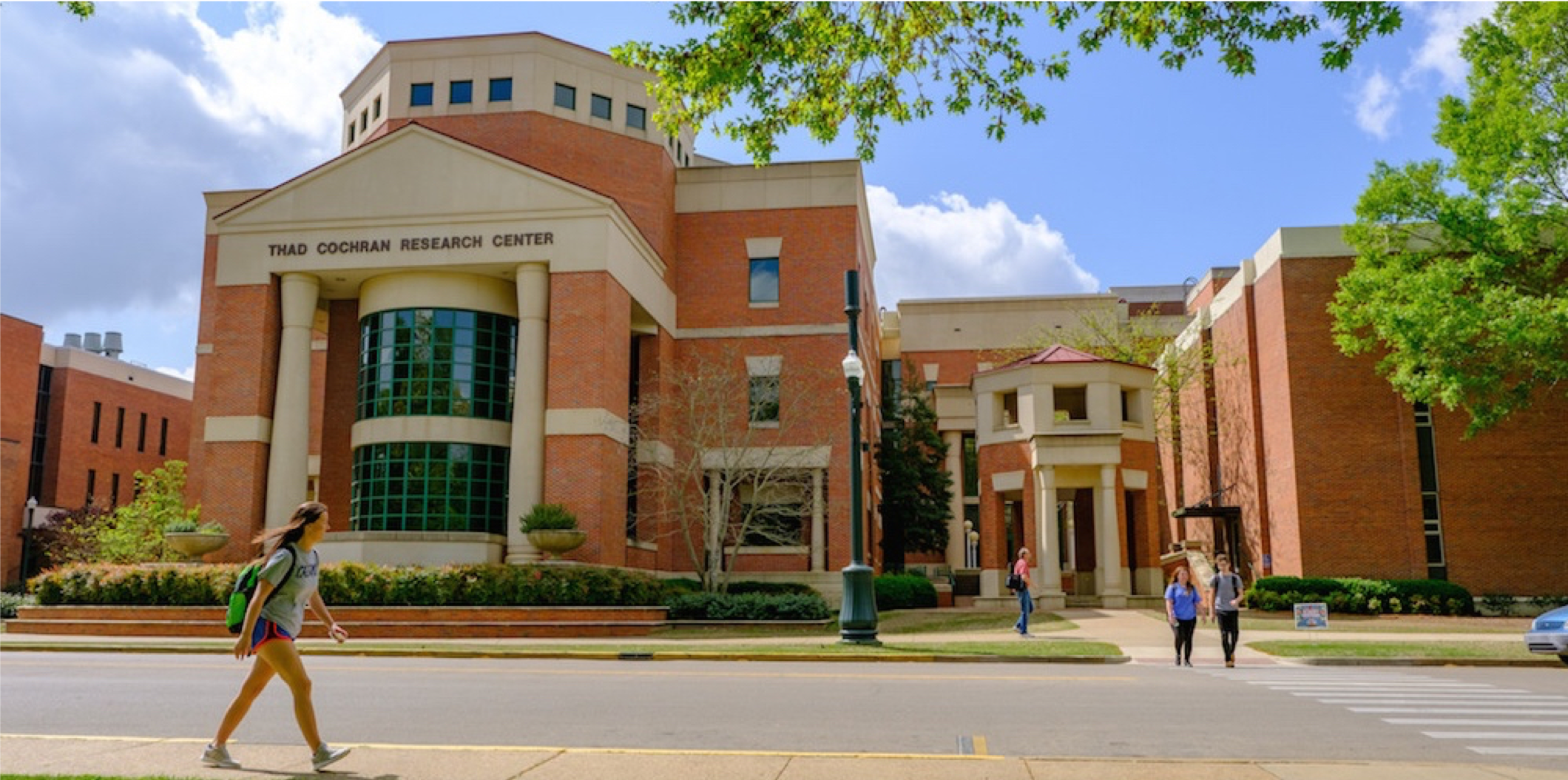 Our lab is housed in the state-of-the-art Thad Cochran Research Center-West Wing, home of the Research Institute for Pharmaceutical Sciences at the University of Mississippi.